| | |
| --- | --- |
| BARRY IRWIN | Founder / Chief Executive Officer |

Barry Irwin gave up fiction writing in 1969 and left his native California to pursue a career in non-fiction as a staff writer for The Blood-Horse in Kentucky. In the next decade, Irwin spent a year in the Bluegrass, went home to write for and later edit the Thoroughbred of California and pen the Southern California column syndicated in Daily Racing Form. He hosted a twice-weekly two-hour radio program, as well as a weekly, one-hour television show.

During his career as a journalist, while covering racing, sales and horsemen on an international basis, Irwin reached a point where he wanted to be a player and not a writer. He had been able to pick up the fine points of the game from his unique position as an insider and as somebody who was able to ask a lot of meaningful questions of some of the Turf's greatest participants.

"I drove a lot of famous people nuts asking them questions" Irwin explained. But there were things I wanted to know and I was in a perfect place to pester racing's greats for answers."

Irwin learned his lessons well. His first two runners won for Irwin while he still wrote for Daily Racing Form. Irwin left the Form at the close of the 1978 Del Mar meet to become a bloodstock agent. In the next decade, Irwin bred, raced, syndicated, bought and sold several hundred horses, including It's the One, African Sky, Moscow Ballet and Torsion. After a decade in bloodstock, Irwin in 1987 zeroed in on the aspect of racing for which he felt most suited--operating a stable of syndicated racehorses. He formed a partnership with longtime friend Jeff Siegel and the rest, as they say, is history.

"The creative challenge of spotting and developing the equine talent, coupled with the satisfaction of being able to allow other people to realize their dreams, is an intoxicating combination," he said. "I am indulging my desires of being a track coach, screenwriter and Hollywood producer all rolled into one."

The nickname given him by some friends has stuck and Irwin is known among his clients as "B Eye," referring to an uncanny ability that has gained him "legendary" status in ferreting out talent from some of the most unlikely venues the world has to offer.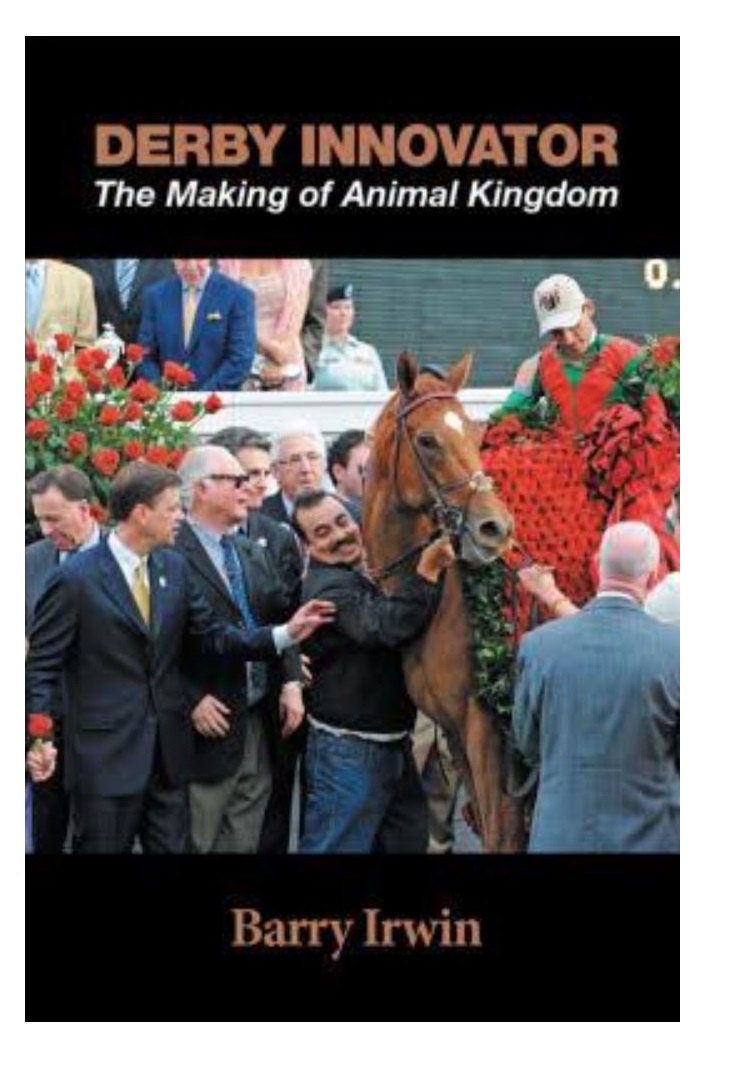 Irwin was a founding director with the equine-related charity "Race for Education," which raises money to provide college scholarships to the offspring of backstretch and farm workers. In 2006, Irwin became the organization's inaugural recipient of the "Valedictorian Award" for outstanding service to the charity.
In 2002, Irwin had his story about his favorite racehorse Swaps published by Eclipse Press as part of its biographical series of legendary racehorses.
Irwin has never stopped writing. Nowadays his Op/Eds are regularly seen online in the Thoroughbred Daily News, Paulick Report and Thoroughbred Racing Commentary.
In 2002, Irwin had his story about his favorite racehorse Swaps published by Eclipse Press as part of its biographical series of legendary racehorses.
In 2016, Irwin published his memoirs in the book "Derby Innovator; The Making of Animal Kingdom."
As a lifelong fan and former high jumper/hurdler, Irwin follows Track & Field as his main hobby and he and his wife have attended the Olympic Games in London, as well as the Olympic Trials, National Championships and Prefontaine Invitational meets in Eugene, Oregon.
Irwin and his wife have been together for 20 years and divide their time between their Kentucky residence and wherever their horses are running. Irwin has campaigned two Scottish Terriers to championship honors and currently has a 4-year-old Scottie "Raider" as a Westminster-bound showdog. The Irwins travel extensively to Europe, where Barry visits his Edinburgh, Scotland-based daughter Chloe Alys.
---
| | |
| --- | --- |
| KATHLEEN IRWIN | Website / Statistics |

Kathleen Jones Irwin joined Team Valor as its only employee in 1999. She worked as Barry Irwin's secretary and office manager for about 7 years. She currently maintains the stable's website and statistics, as well as the roster of racing and breeding stock, and maintains Team Valor's Social Media accounts.
Born in Oklahoma, Kathleen spent her teen years in the Northwest, where she became enthralled with racing at nearby Playfair racetrack in Spokane, Washington. What led the fair maiden to that den of iniquity on the leaky roof circuit was something as innocent as a Stallion Register bought at a downtown used bookstore in Portland, Oregon.
"I have always been interested in genealogy," admitted Kathleen "and I just became fascinated with the families and pedigrees in that book. It led me to the racetrack, where I found the game intriguing in all of its aspects."
Kathleen eventually moved to the Bluegrass region of Lexington, Kentucky, where she operated the foreign research wing of Bloodstock Research Information Services full time for 7 years, and still contributes foreign stakes results from home on a part-time basis for BRISNET.
An award-winning author, Kathleen has written both fiction and non-fiction of distinction and import. Her tutorial on Dosage, which can be found on this website on the Library page, has aided many a newcomer to the industry in understanding the basic principles of the discipline. She has written extensively about the history of the Triple Crown and its participants.
Along with her sister Joy, she started and helps to maintain an on-line database of all horses to ever participate in the Triple Crown races.
Two of her short stories have been included in an anthology of award-winning fiction published in 2007 by the Thoroughbred Times named "Thoroughbred Tales."
She is married to Barry Irwin. They currently have one dog; a Scottish Terrier named Raider. Her time spent in the Pacific Northwest has left her with a lifelong affliction as a Seattle Seahawk diehard. She also follows University of Kentucky's basketball team.
Kathleen's interests outside of racing are genealogy (i.e. human pedigrees) and the unique hobby of reuniting family members with old photographs of relatives that she places on a dedicated website after finding them in antique shops and flea markets. She has sent "home" more than 200 vintage photographs to descendants and relatives.
---
| | |
| --- | --- |
| EMILY OCHTERBECK | Assistant to CEO |

Emily Ochterbeck is a native of Dallas, Texas where she grew up riding and competing horses from a young age. In 2020, she received her Bachelor's degree in Equine Business from the University of Louisville. Since moving to Kentucky Emily's love for racing has flourished even more and she feels blessed to be able to work within the industry. Emily can be found still competing in the hunter ring with her American Warmblood 'Jealousy' and her Off-Track Thoroughbred 'Million Dollar Red'.
---
| | |
| --- | --- |
| CHRISTY NEIHOFF | Accounting |

Christy Neihoff heads the accounting department. The Kentucky native hails from the western part of the Bluegrass State in Paducah. Before joining Team Valor in January 2011, she worked for 4 years as a bank auditor for a major Lexington accounting firm which Team Valor consults with on taxes. She graduated from the University of Kentucky and is a passionate fan of the Wildcats basketball team. She earned her CPA license in 2013. She oversees all functions of the day-to-day operations in the accounting department including bookkeeping, billing partners, paying bills and making distributions to the partners. Christy lives in Lexington and enjoys going to the races, being outdoors, cooking, and spending time with her niece, Lilly B.
---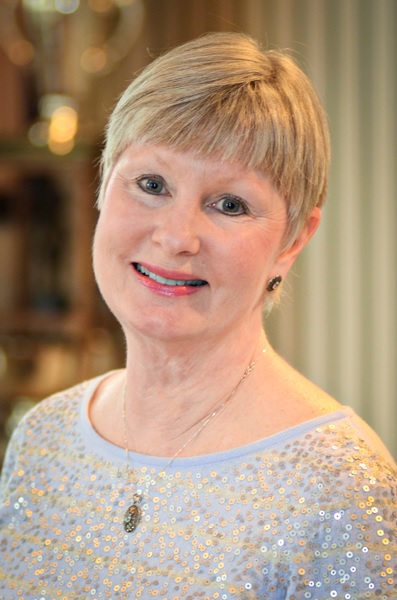 Julie Burke joined the accounting team in January 2012. The Louisville native handles accounts payables, accounts receivables and bank deposits. Previously she worked as a full charge bookkeeper and contract administrator in the construction industry in Florida and North Carolina. Working in the equine industry comes naturally to her, as she farmed outside Louisville after high school and owned a roan Saddlebred named Redbird. Julie has three grown children and lives with her two dogs Farris and Honey in Lexington. She likes updating her family's genealogy, and for fun takes walks with her dog, reads a lot and likes to go to the movies.
---
HISTORY
Clover Racing Stables
1980s Pioneer of a New Concept in Racing Partnerships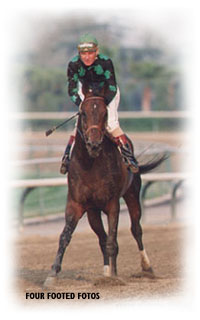 Barry Irwin and Jeff Siegel, great friends since meeting in the press box in 1970, in the ensuing years owned horses together and shared a mutual interest in scouting for runners with a future.
In the winter of 1987, as introduction of simulcasting held out a promise of increased purses, Irwin and Siegel became the prime founders of Clover Racing Stables. Luck was with the venture from the beginning, as the first horse to wear the black silks with green clovers was Political Ambition.
Before that first racing season was in the books, Irwin and Siegel became the majority stockholders in Clover, Political Ambition became a Grade 1 winner in the Hollywood Derby and English import Lizzy Hare won the Grade 2 Del Mar Oaks.
Within two years, Irwin/Siegel gained reputations as the "upset kings." First they sent out 50-to-1 longshot Martial Law to win the $1 million Santa Anita Handicap. Then Prized shocked the racing world by upsetting Kentucky Derby and Preakness Stakes winner Sunday Silence in the Swaps Stakes. Then they sent out Prized to win the $2 million Breeders' Cup Turf in his first start on grass.
Team Valor
1990s Pioneer Turned Leading Owner
Early in 1992, when the two other shareholders in Clover were unwilling to inject capital into the venture, Irwin/Siegel ceased syndicating horses as Clover and formed a new entity in which they owned all of the stock.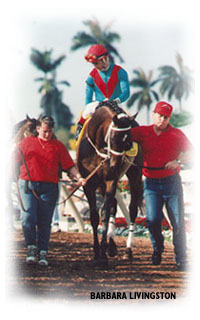 Barry Irwin designed the distinctive crimson and forest green silks and named the new venture Team Valor, after that aspect of equine character admired most in a racehorse by him.
"We were always bold and our business partners had been restricting our creativity," Irwin said. "The first move we made on our own was to buy My Memoirs, who had never run on dirt in England. We thought he was a Belmont Stakes horse, so we had him trained on the all-weather by Richard Hannon, who produced him on race day for the race of his life. The colt came flying to finish second to A.P. Indy."
In its second season of operation, Team Valor won 21 stakes races, a figure exceeded only by multiple Eclipse Award-winning owner John Franks, who raced many more horses than Team Valor. Seasonal earnings for Team Valor was $3,465,369. The upsets continued as before, as Star of Cozzene first shocked Lure in the Caesar's International, then robbed him of a $1 million bonus from sponsor Early Times in the Manhattan Handicap at Belmont Park.
Team Valor continued to develop Triple Crown horses, such as Captain Bodgit, Thomas Jo and The Deputy, as well as a bevy of brilliant fillies such as Golden Ballet and Cashier's Dream.
Team Valor moved its headquarters from California to Kentucky in order to sharpen its focus on acquisitions both at home and abroad, as well as allowing Irwin more accessibility to Team Valor's horses trained in the Midwest and the East Coast.
"We went from a marketing centric organization to a more client-orientated company," Irwin said. "We said goodbye to our sales staff and other employees and I worked in a one-room office with Kathleen Jones (who later became Mrs. Barry Irwin). We began to communicate one-on-one with our racing partners, relying heavily on the phone and e-mail to communicate so our partners were able to get all of their information directly from the top.
"With no staff to supervise and no salesmen to pay, I had more time to spend on managing horses and prospecting for new ones. The results spoke for themselves."
Team Valor developed a loyal client base that is interested equally in success and fun. "We have a sophisticated group of partners," said Irwin. "They participate with us because they want to have the satisfaction that comes from owning a horse that can run at the top level of the sport.
"Their enjoyment comes from the pride of owning a quality racehorse. They don't just want to participate, they want to compete. They expect us to produce winners. We know this and that is why we work so hard to keep the winners coming. If we don't continue to produce, we know they won't stay with us. So we never stop trying to do better."
Team Valor International
Stable Goes Global in 2007
As of July 1, 2007, Barry Irwin bought out Jeff Siegel and renamed the stable Team Valor International, to reflect a change in the company's business plan that had taken effect in the years immediately preceding the buyout.
"Truth be told, we had been international for years," said Irwin. "We sensed the world was going 'flat' with the revolution of the Internet and I have always been more interested in prospecting talent abroad than locally, because of the variety of horses in other countries.
"I have always said that a good horse can come from anyplace and we set about to prove the notion as the new millennium began.
"Look at all the good ones we've bought abroad, such as Santa Anita Handicap winner Martial Law and Belmont Stakes runner-up My Memoirs.
"What changed, though, was into the new millennium we began racing a lot of horses abroad before bringing them to the United States."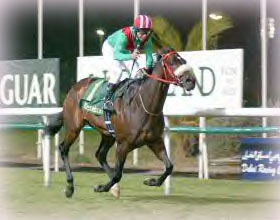 Most famous horse in this trend was the fabulous filly Ipi Tombe. Bred in Zimbabwe and raced in South Africa, she had lost only twice in 10 starts. For Team Valor and partners, the filly won all 4 of her starts, capturing the racing world's imagination when she beat males in the $2-million, Group 1 Dubai Duty Free in the United Arab Emirates. She was 3 for 3 in stakes races in Dubai, setting new course and stakes records in each contest, then won her lone start in the U.S. at Churchill Downs before being retired and sold at Tattersalls' December Sale, where she topped the sale.
After Barry Irwin moved to Kentucky just before 2000, Team Valor dramatically increased the number and scope of its international quest for equine talent. During this period of time, Team Valor has had Horses of the Year, Champions and Group 1/Grade 1 winners in England, Ireland, France, Italy, United Arab Emirates, Hong Kong, Canada, the United States and South Africa.
"We scoured the globe to find and develop the best equine talent available," said Irwin, who in the past couple of years has bought horses in England, Ireland, France, Italy, Germany, South Africa, United States, Canada, Uruguay, Brazil and Argentina.
TEAM VALOR
EXCLUSIVELY EUROPE IN 2020
In perhaps its boldest move yet, Barry Irwin for 2020 has decided to eschew racing and breeding in the United States and focus on the Sport of Kings in Europe.
As detailed herein on the Welcome page, Team Valor going forward will buy, race and sell horses strictly in Europe. It will raid foreign countries with its best horses, as it has done for decades, but it will stable its stock exclusively in Europe.
In 2019 TVI sent English-based Spanish Mission to New York to win the $1-million Jockey Club Derby at Belmont Park and more of this type of activity can be counted on in the future, as on the international stakes program races will be targeted in England, Ireland, France, Germany, Italy, Dubai, Australia, Singapore, Saudi Arabia, Japan and Hong Kong.
Barry Irwin has long been recognized as an innovative entrepreneur who always seems to be one step ahead of a trend. Truth be told he has set the trend for many out-of-the-box ventures. Based on history, industry participants can expect to see other Americans follow his lead to Europe.
But newcomers to racing abroad will face a stiff learning curve that Barry Irwin has spent years negotiating. In 2020, Irwin will be racing in Europe for his sixth decade after having just celebrated his 50th year as a member of the racing world. He began as a staff writer for The Blood-Horse magazine in 1969.
"We look forward to conquering new worlds in horse racing."
RETURN TO TOP OF PAGE